Cortinarius ohauensis (Soop) Peintner & Mos.
This is a secotioid form of Cortinarius, where the gills are more or less reduced and enclosed by the cap. It was originally placed in the genus Thaxterogaster, of which some 16 species have been described from New Zealand.
Waimakariri Valley Track, South Island, 1999-04-22.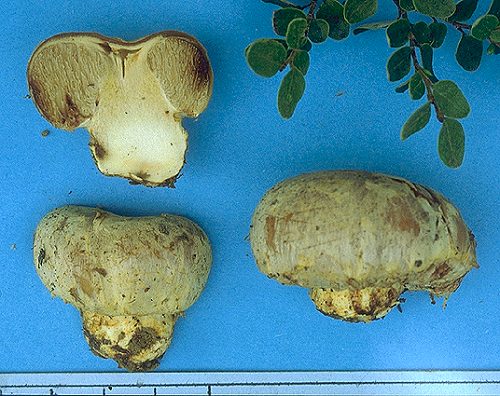 &copy Karl Soop, 1998