Pleurotus calyptratus (Lindbl.)Sacc.
A very rare fungus, related to the oyster mushroom, but provided with a thick veil. This is the first find in Sweden since the species was discovered one and a half century ago in Central Sweden by M. A. Lindblad. It is precocious, growing on trunks of aspen.
Häverö, Uppland, Central Sweden, 1995-05-25.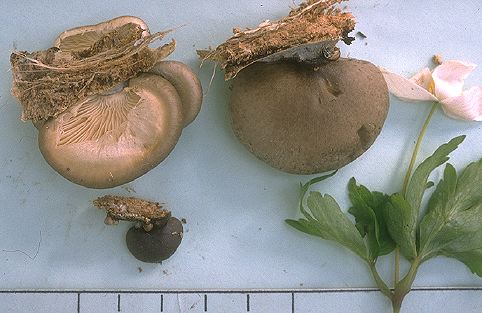 &copy Karl Soop, 1998